Welcome to TBird Labs!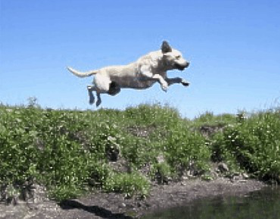 TBird Labs is a hunting dog training facility located in NE South Dakota in the Glacial Lakes Region, approximately 10 miles south of Watertown, S.D. We specialize in Stud Service and Retriever Training.
Mike Thyen is the trainer and owner of TBird Labs and he has been training retrievers since 1995.
Our stud dogs are titled labs that compete in AKC Hunt Tests and our success in the Hunt Tests continues to grow each year. TBird Labs produces labs that are of good health, show great enthusiasm, drive, temperament, and looks.
We want you to have a dog you can go out and have fun with. We work hard to bring out the best in your retriever and train your retriever to do what it does best.....HUNT!
Give us a call, 605.520.0575 or E-mail TBirdLabs@itctel.com and we'll talk dogs.